This is a Sponsored post written by me on behalf of
Mrs. Smith's
for
SocialSpark
. All opinions are 100% mine.
It's no secret that I have a serious sweet tooth. One so big that I went from not being able to bake anything to baking ALL the time, and being pretty darn good at it! So you can imagine when my family finally caved and put me in charge of desserts this Thanksgiving, I was thrilled.
Even MORE thrilled when I was told I'd have the opportunity to try out Mrs. Smith's Signature Deep Dish pies for the occasion. I'd never heard of them before, but I'm glad I did!
The new Signature Deep dish was created with real butter for a delicious flaky crust, and they added even MORE fruit to each pie. Mrs. Smith's also created a new icing packet to go with each pie so accent the flavors, and so you can add your own finishing touch.
You could have a Dutch Apple pie with caramel sauce, Cherry with butter fudge sauce, pumpkin pie with cream cheese icingm or peach with cream cheese icing.
Mrs. Smith's was kind enough to send me coupons for all 4 varities of the Signature Deep Dish pies to try and tell you about- unfortunately I could only find 3. I'll still be looking for the Peach deep dish pie to try one of these days!
Let me tell you- the day I spent baking my 3 pies was a day full of WONDERFUL smells. The fun part was when they cooled and I brought the kids in to decorate them with me. We played around and made swirls and zig-zags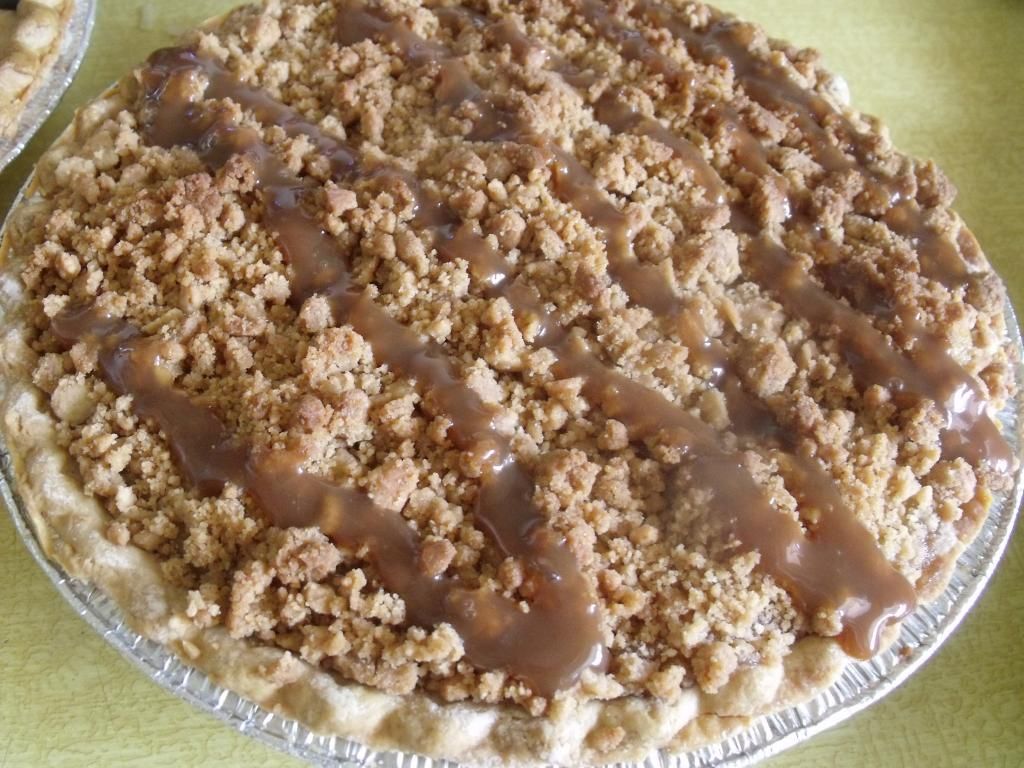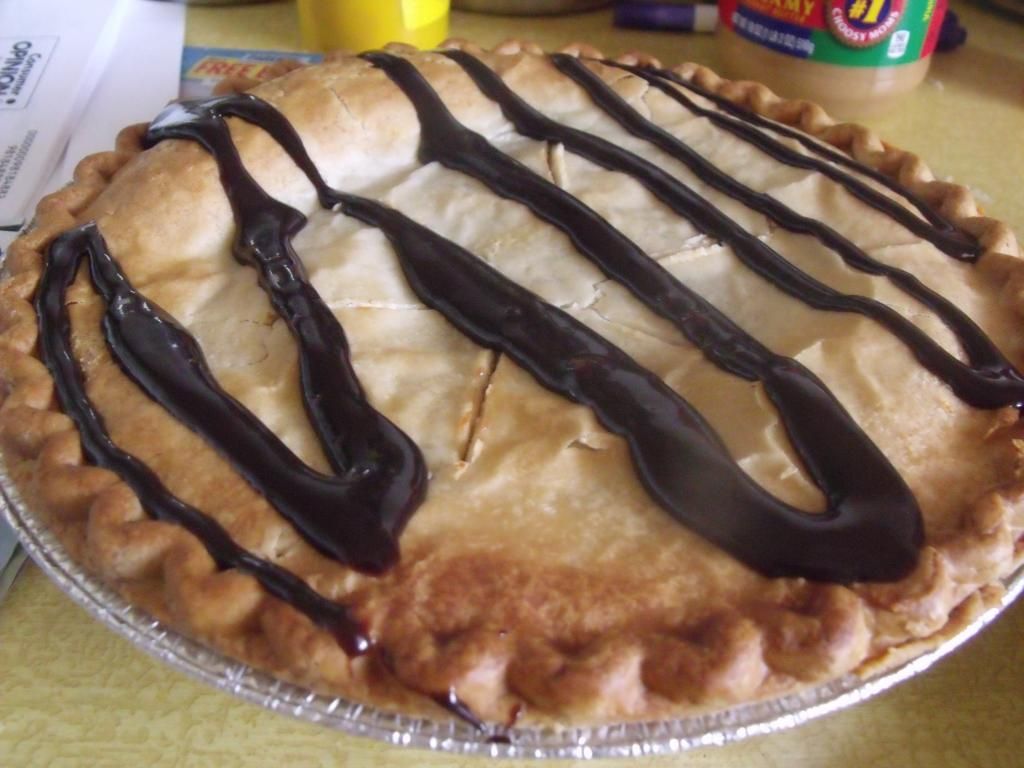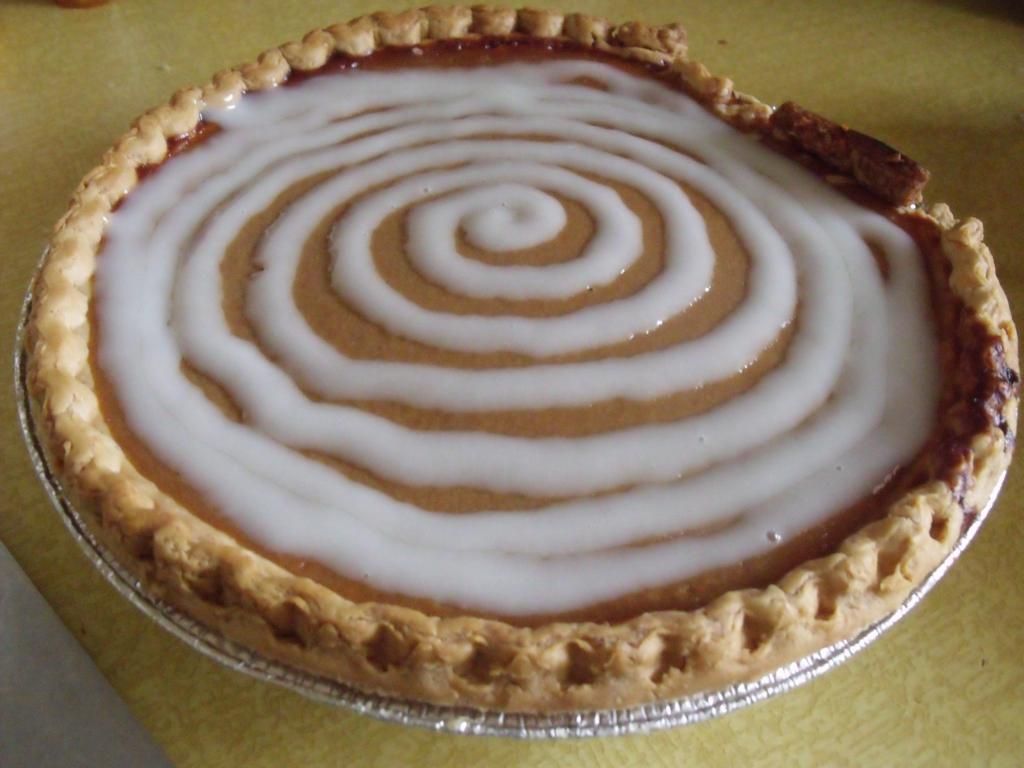 And then came my favorite part- eating them of course! What, you thought I would wait until Thanksgiving after dinner and chance not getting any for myself? Psh. Ok, let's be honest here- I had some both times. Can you blame me?
The apple was awesome and crunchy on top, the pumpkin had the perfect smooth consistency- but the hands down favorite was the Deep Dish Cherry with Butter-fudge sauce. I don't know why I thought chocolate on top of a pie would taste funny- but it really did make the flavor perfect. Yum!
If only I'd been able to find the peach! I'm positive it would have been delicious too.
And lucky YOU- the makers of Mrs. Smith' Signature Deep Dish pies provided me with a coupon for a FREE pie to try for yourself, and to go with that- a $50 giftcard from Williams-Sonoma to add a gift to your kitchen. Woohoo!
To enter- here is what you gotta do:
Comment below to tell me what kind of Signature Deep Dish pie you would try with your coupon if you won, and what you'd buy with the giftcard!
Then follow Mrs. Smith's on Facebook and Pinterest and you're good to go!
The entry period will close on Monday Dec 3rd at 5pm EST. Please check back here or on my Facebook page on December 6th for the announcement of the winner (you will have 48 hours to respond)
Good luck!!