For the past eight years, I have found Mother's Day to be… bad. It's a sore spot for me, because the last time I ever spoke to my mother was ON mother's day. I told her I loved her, the first time in a long time i'd said it outloud, she told me to come and visit her- and the night before my scheduled visit, she passed.
Even when I had kids of my own, the creeping memory of my very last conversation with my own mother would come crawling into my head.
It's not that I spend the entire day crying or sulking. It's not that I don't appreciate the memories we made, or the CHANCE to tell her I loved her. I cherish that. I know SHE cherished that. It's not even that I don't appreciate the fact that I am now a mother and I have my kids to actually be able to celebrate this day with- but I can't lie and say it's easy, or fun, or any less painful than it was 8 years ago.
This year makes my ninth without her. Nine years, no mother to celebrate Mother's Day with. No mother to shower in gifts or praise or love, not physically anyways. And all the emails and ads and commercials reminding me to do something nice for her most certainly aren't making it any easier.
yes, how I would LOVE to have her here to tell her, even just ONE more time how much she really meant to me. To buy her a rose. To get her some chocolates. To do something as simple as passing her a card, even if the card wasn't very heartfelt.
But this year… this year is different than all the previous. For the first time in 9 years, for SOME reason, the planets have aligned and made it so the anniversary of my mother's death and the anniversary of the last time I ever spoke to her is ON Mother's Day.
And all I can think is WHY? Why now? Why ever? Why did this have to happen? Why did she have to die so close to a day invented to celebrate mothers? And why can't I see it as something to be thankful for instead of dreading? Why did it have to be a one-two punch to the gut? Why would I rather spend the day forgetting about WHAT day it is than maybe, for once, looking at it as a sign. From my mom. To just take it all in, cherish this time with my children, because as proven by how short her life was cut, you never know when your last day will be, or what day it will be on.
I know that if nothing else, the passing of my mother 9 years ago today, losing her so young, should show me that life is precious. We should take full advantage of EVERY moment. Smother our children. Spoil them with love- even when it embarrasses them. Even when they hate it or resent us for it- we should do it. Let them KNOW us, the real us; and get to know them, even if we might not agree. I'm not sure my mother and I ever did either.
This mothers day should be about love, and reminiscing. Remembering my mother in the good times. Remembering how passionate she was about EVERYTHING she truly cared about. That even though I know she found fault with herself as a mother, even though I found fault with her as a mother, even when I find fault with myself as a mother now, that in the end we all do our best to do the best for our children. In the end that is what she would want for me- the best.
And I know she's gone. I know she's never coming back, but on THIS mothers day, this weird planets aligning out of sorts terrible timing mothers day- I SHOULD be thinking of her. It's only right. It's ok to be sad. It's ok to be hurt. It's ok to be jealous of those who still have their mothers around to yell at, bitch about, and cherish. It should be about her memory, and that even though she is gone she is never REALLY gone. She will always be here, as long as I DO remember, as long as I DO hurt, as long as I DO feel it. It might get easier to accept that she won't be here, but it doesn't ever get easier.
It does make me more thankful. More thankful to be here for my children, even if I don't know how long for. Thankful to HAVE children, and to have the memories of my mom to share with them, even if it kills me that they'll never be able to make any of their own. Thankful to be alive, to be a mother, and to be able to celebrate mothers day. Thankful to be able to do everything… maybe not even right… but to the best of my ability. Maybe sometimes not even that. Just thankful.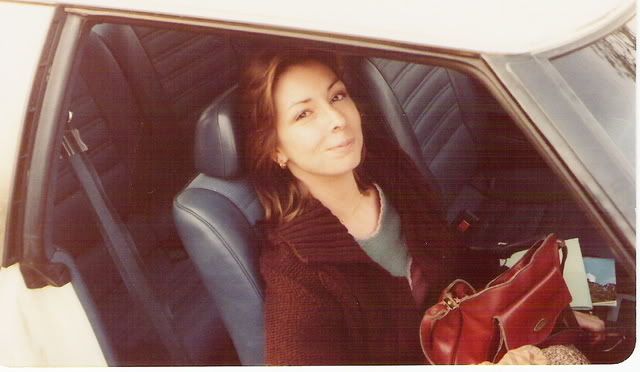 G.D.F- 10/8/58 – 5/13/03