It's official. I have stepped over that line from slightly neurotic to completely insane.
What, you may ask, was the final straw to break the camel's back? (and what the fuck does that mean anyways? since when does a camel have straw on their back??)
Disney.
Not the channel; not even specifically the amount of new gray hairs I may have from screaming at the TV when Donald is a rat bastard or Goofy teaches my kids nonsensical words that they insist on repeating for hours, days, or weeks on end.
By Disney I mean Disneyworld.
We made it official last week by paying off the remainder of our balance- we are going. Again.
Why, you may be asking, does this make me crazy?
It's not having two kids in a theme park- we did that once a week over the summer being about 10 minutes away from Busch Gardens.
It's not the crowds or the price (ok maybe a little bit the price) or the heat….
The reason I am crazy is because we decided, this time, to drive.
We are driving to Disneyworld. 13 fantastical hours away. With two small children both under the age of 5.
WHY?! WHY ON EARTH WOULD WE DO THIS??? DO WE HAVE A DEATH WISH?!
Let's get real here. Disney ain't cheap, and flying is even WORSE on the finances. The price of plane tickets for 4 seats (since while Disney does not consider Parker a human yet, airlines do and therefore charge full price for him) nearly made me shit my pants. Even on the cheapo airline. Even with a gazillion layovers. It just wasn't plausible for us.
Instead we had to make a sacrifice. And that sacrifice is our sanity.
On our last venture to Disney, we flew. I can't say it was an AMAZING experience, but the hell was over relatively quickly (at least on the way there… the way back, can we say delay, layover, delay delay delay, midnight delay delay). Situations with small children in small spaces are best when not drawn out to maddening lengths.
Just thinking about a 13 hour car ride (and that is just an estimation!) with two children STRAPPED into seats in the back of a small SUV… nearly made me want to cancel the trip completely.
Thomas and I have actually been avoiding even discussing it. It's a "don't go there" topic at this point. We know, at some point, it's going to HAVE to happen… but we are choosing to avoid it until it has become pertinent.
Kind of like the idea of shoving an 8 pound child through a tiny little hole. Why think about ripping your vagina apart until you actually have to do it?! What's the point in stressing?!
Did I just compare a long car ride to vaginal birth?
Why yes, yes I did.
After 20 minutes… SHIT, after 10 minutes strapped into their seats, my kids seem to think the back of the car is the fucking Thunderdome.
TWO MAN ENTER, ONE MAN LEAVE!


Screaming, slap fighting, whining, arguing. I want what you have but you won't give it to me! You can't have what I have it's MINE! NO I WON'T SHARE! I WANT TO GET UP! ARE WE THERE YET??


More often than not, I find myself turning up the music as loud as it will possibly go and scream-singing along just to drown it out. It never works, but I like to pretend it does. This angers the natives, and it becomes an all out "who can scream" louder match- and migraines are so last year.
So, what have we decided to do to sort of circumvent this little issue of toddler fight club in a moving vehicle?
Drive overnight.
UGH! Yes, 13 hours through the dead of the night. This is either ingenious or the stupidest idea we've ever had that is sure to backfire. 13 hours through the dead of the night only to take a slight break upon arrival and then venture out into the park.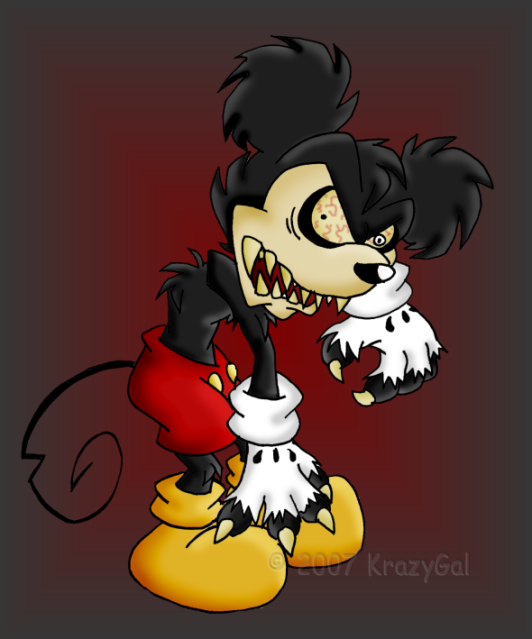 YES. WE ARE INSANE.
I think that giant rat infected us with the plague. Or malaria. Or… fuck it, anything that induces complete insanity.
I may not make it back from this trip alive. I may not make it THROUGH the trip alive. I might not even make it to Disney alive!
Now… i'm not here asking for advice on how to keep the children submissive and happy, just prayers… for my sanity. It is in serious jeopardy. So is Thomas. I may have to embroider a pillow before we leave.
And here I could have been selfish and spent all of this giant-rat money on ME! Those "fuck me" boots…. are still calling my name.